Tito Allemandi and Tolito Aguirre triumphs in one of the most important tournaments in the world of the circuit and win their first title of the season.
On Sunday, October 15, the finals of the one of the most awaited tournaments in A1 Padel. The couple formed by Tito and Tolito won by 7-6/7-5 to Franco Dal Bianco and Maxi Arce. after both pairs played a tournament at a magnificent level.
The match was very evenly matched, and the champions had to sweat it out to win the Grand Master in New York. The first set started with Tito and Tolito breaking and thus finding a perfect strategy to destabilize the other Argentine couple.
Also, in this set, four golden points were disputed, three of which fell to the champion couple, taking the first set in the tie break. with a crushing 7-1.
In the second set, the physicality was going to be more noticeable.. Tolito and Tito were physically stronger and the number 1 pair would feel more tired after having played more than 3 hours in the semifinals.
Thus, the New York champions closed with a 7-5 result and won the crown in a Master that will go down in history.
Motorola (USA) President Rudinei Kalil and Mr. Fabrice Pastor, founder and President of A1 Padel, had the honor of presenting the awards to the champions of the New York Grand Masters, Adrián Allemandi and Leonel Aguirre.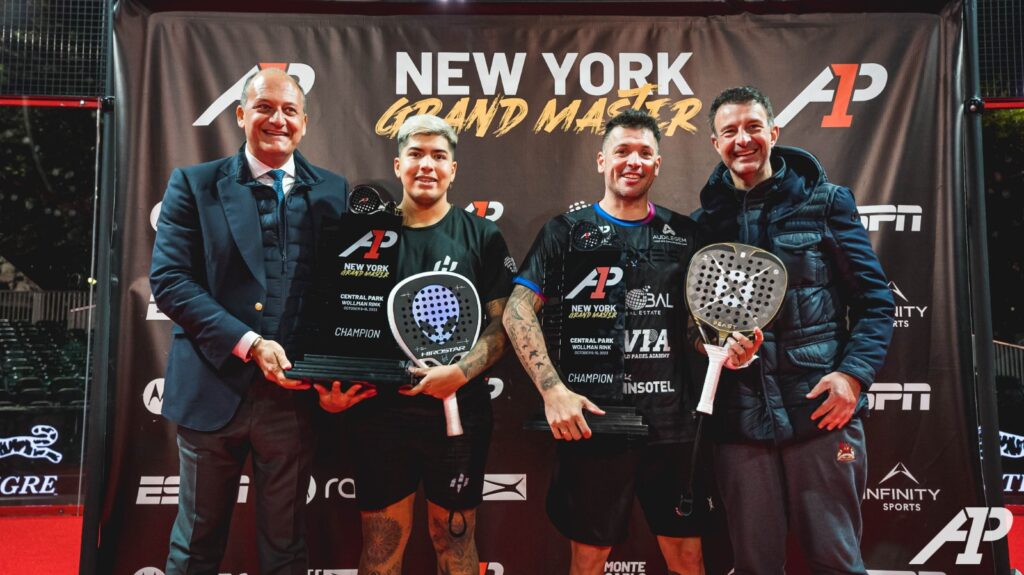 It was Ike S. Franco, founder and managing partner of Ifinity Global and limited partner of the New York Yankees, who presented the awards to the runners-up, Franco Dal Bianco and Maxi Arce.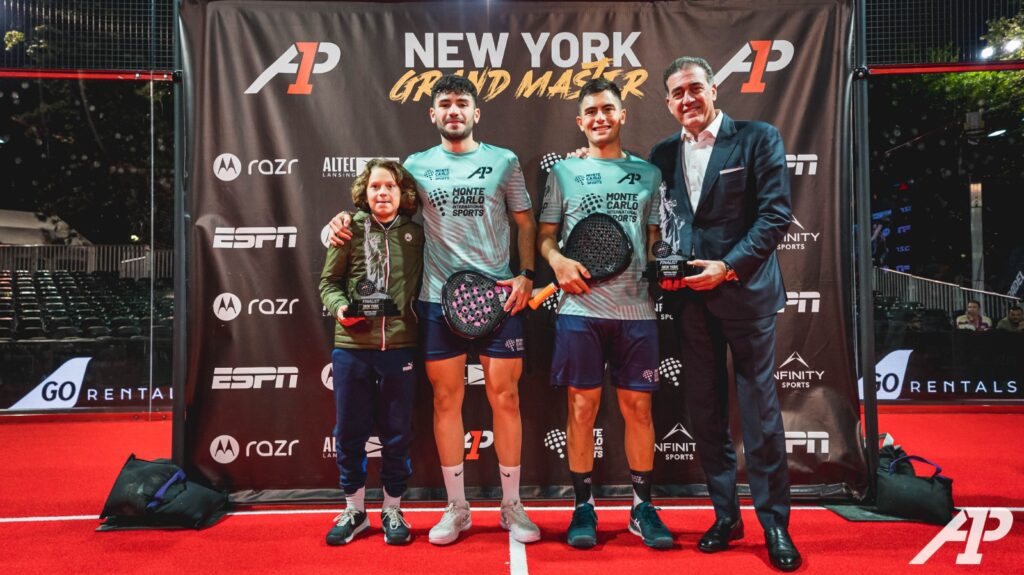 ¡Follow AnalistasPadel and don't miss any news about the world of padel!