Franco Dal Bianco and Maxi Arce won their ninth title of the season after defeating Juani De Pascual and Gonza Alfonso in the final of the SIMSA Puebla Open 2023
The number ones took revenge for the final of the Asunción Open, where Alfonso and De Pascual ended their streak of ten consecutive finals wins.
Dal Bianco and Arce came out connected from the start and managed to break their opponents' serve right from the start. De Pascual and Alfonso then made a series of unforced errors that allowed the favourites to extend their lead, control the action and seal the 6/2 final.
In the second set, Dal Bianco and Arce imposed their rhythm again. The number ones wanted to avoid a reaction from De Pascual and Alfonso. They quickly took a 3-0 lead with two breaks.
Although the number 2 pairing managed to recover one of those breaks of serve, Dal Bianco and Arce immediately put an end to a possible comeback. They convincingly took the final 6/1.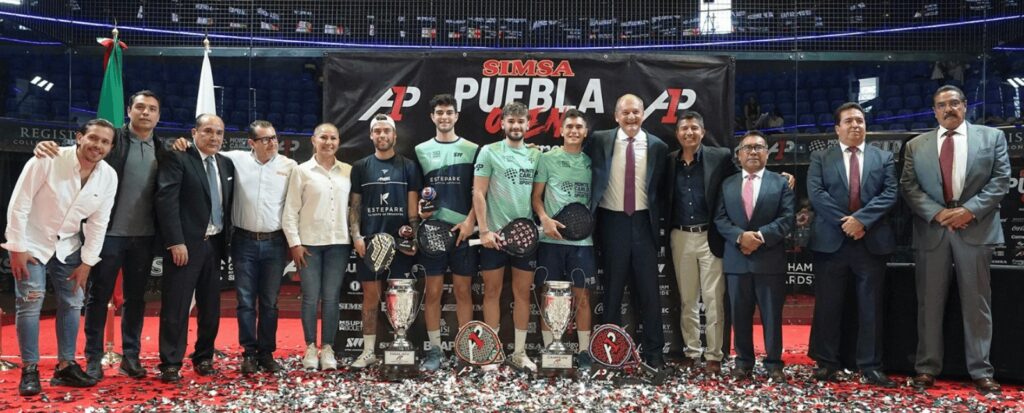 Franco Dal Bianco was undoubtedly the most outstanding player of the final. Lethal from the hit and flying inside the court, the player from Quilmes played a great match.
Dal Bianco and Arce won their ninth title of the season. The big goal they had set themselves was to reach 10. The number 1's will have two opportunities to achieve it, with the Grand Master in France and the Final Master in Salta.
Follow AnalistasPadel and don´t miss any news about the world of padel!