Padel "graduates" thanks to an agreement between A1 Padel and BUAP (Benemérita Universidad Autónoma de Puebla) through which the sport will be included as a university subject
Shortly before the final of the SIMSA Puebla Open, the signing of the collaboration between the BUAP and the A1 Padel Circuit took place. Both parties join forces to promote sport and a healthy lifestyle among the university community and society in general.
The Director of Sport and Physical Culture of BUAP, José Miguel López Serrano, together with Fabrice Pastor, President and Founder of the A1 Padel Circuit, led the event.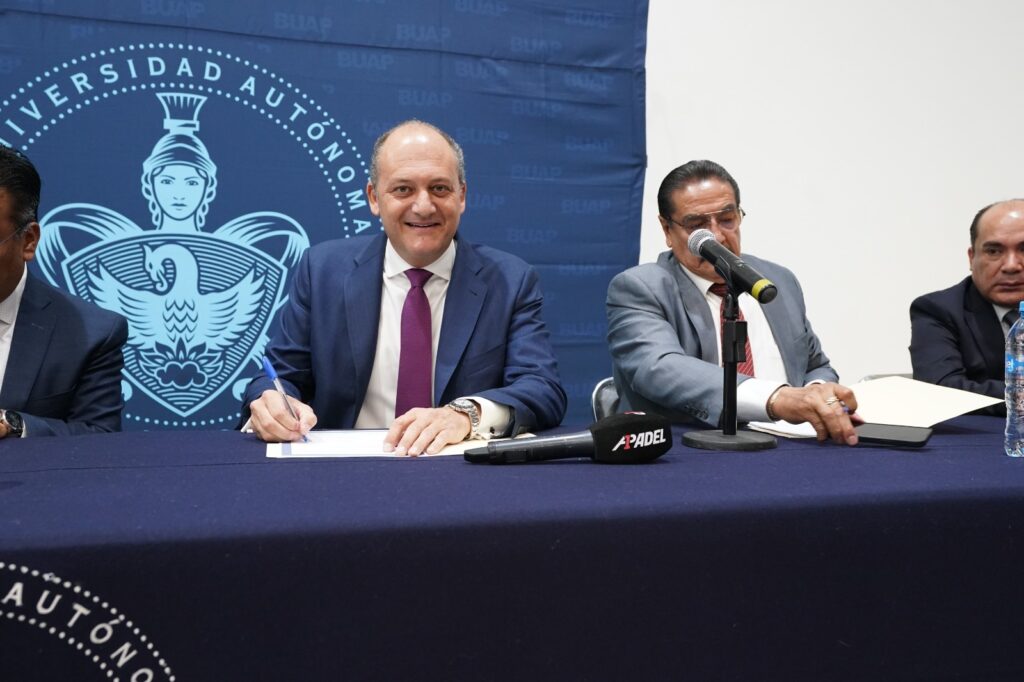 This collaboration highlights the importance of promoting sporting activities and healthy habits for the general well-being of the university community and society as a whole.
The agreement consists of the joint expression of intent to carry out the present actions:
Installation of world-class paddle tennis courts.
Marketing of representative sportswear, as well as the use of padel balls of recognised brands.
Distribution of A1 PADEL paddles in conjunction with BUAP.
Diploma or technical career in the world of paddle tennis taught by A1 PADEL World Level Certified Staff.
A1 PADEL professional players clinics at BUAP.
Worldwide sales outlets for commercial products produced by A1 PADEL and BUAP.
A1 PADEL tournaments at the Arena BUAP, including an annual circuit date.
Follow AnalistasPadel and don´t miss any news about the world of padel!